How to make money with a Bet Constructor on 1xBet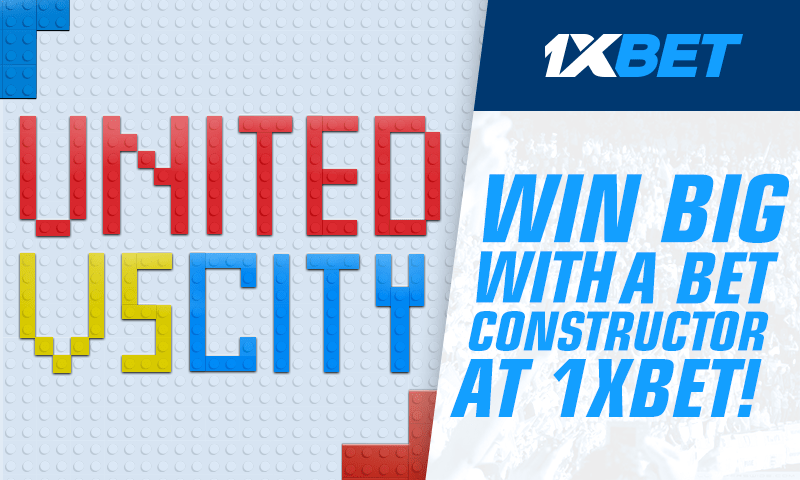 "What if…" – imagine the number of times you ask this question daily. What if you didn't have to wake up so early for work. What if you decided to take the taxi instead of taking the subway? What if you replied to a question by your boss differently? What if you could place a bet, but on a Barcelona vs Real Madrid match instead of a Barcelona vs Huesca clash?
Although there's practically nothing you can do about most of these questions, 1xBet can at least help you find an answer to the last one. All thanks to the Bet Constructor available on the bookmakers' site, which will let you compare the strengths of teams playing different matches or even in different tournaments.
Here's how a Bet Constructor works. Assume two matches are playing on the same evening or in consecutive ones. For instance, you have Real Madrid vs Valencia and Barcelona vs Huesca fixtures. 1xBet enables you to bet on how Real will perform relative to Barca in respect to these two matches. You can predict how many goals the teams score, which one wins, etc.
How are the results of each match determined? For example, the Real vs Valencia match ended with a 3:2 scoreline, and Barcelona defeated Huesca with a final score of 4:1. Then, the score of an alternative match between Real and Barca will be 3:4. To bet on this type of match, simply press the Sports item on the 1xBet website menu bar and click Bet Constructor. You will then be prompted to create a match and bet on it.
Another way you can use the Bet Constructor is to join or collect a few teams together and bet on their result relative to that of another collective group. For instance, you can create a Team 1 with Real Madrid, Huesca, and Valencia in it, and a Team 2 that includes Villarreal, Eibar, and Atlético. If you bet on Team 1 to win then the goals scored in one round by the three clubs included in this group will be added together to determine the result, in relation to the goals scored by all clubs in Team 2.
This illustration that uses clubs from La Liga, which has 1xBet as its official media partner, is just one of the numerous available daily. You may also apply this to other teams and in other leagues as well. For instance, you can bet on alternative outcomes of Manchester City vs Real Madrid, Arsenal vs Barcelona, or Necaxa vs Hearts of the Middle East. With betting on alternative outcomes, all boundaries are broken down, and you get the freedom to determine different ways of making money. Isn't that amazing?
Place your bets on 1xBet using the Bet constructor and maximize your winnings!
Relevant news