Get the Best Odds When Liverpool Take on Chelsea, only at 1xBet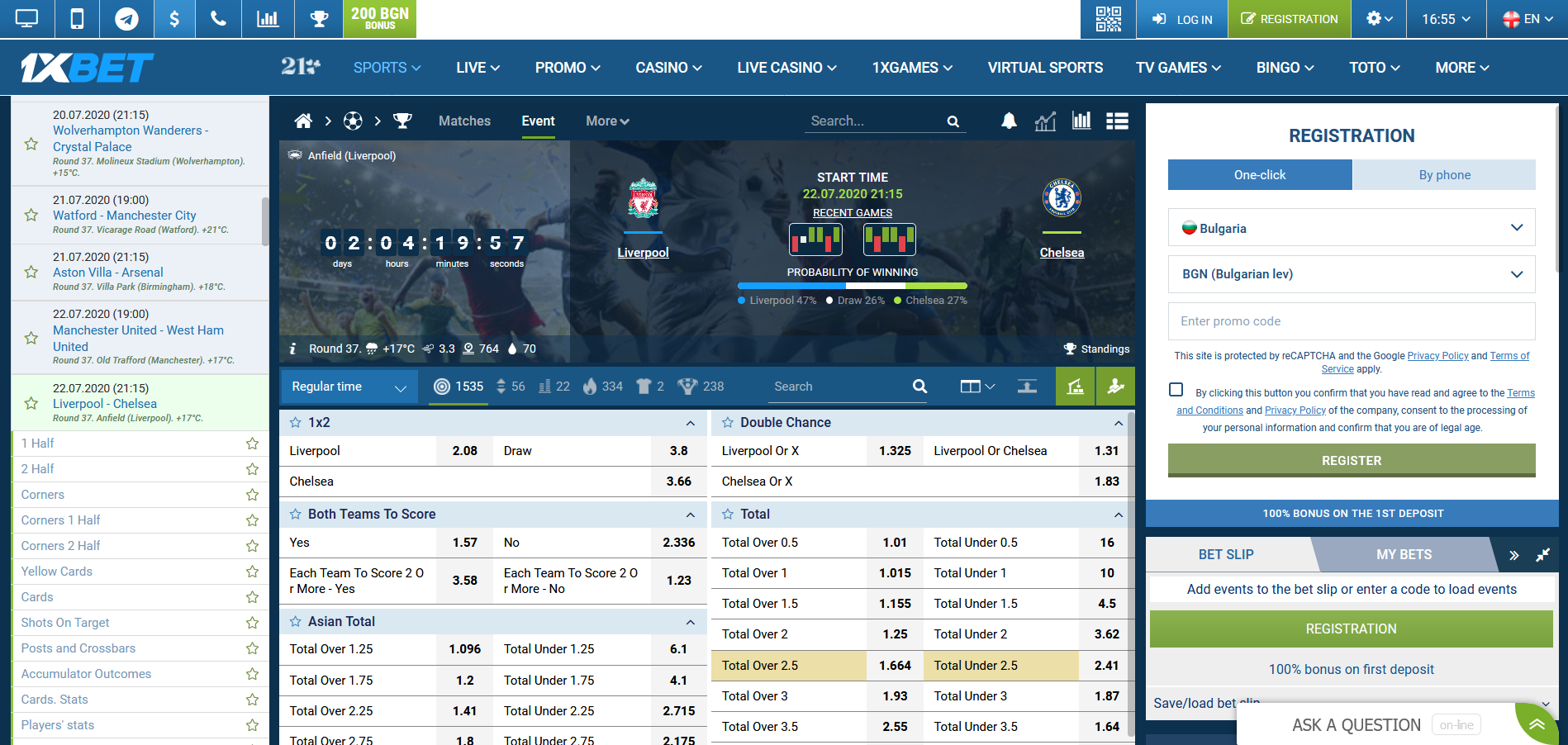 The next encounter for Liverpool is a home ground affair. The Reds will take on Chelsea on Wednesday 22 July at Anfield. They will come into the match feeling confident because of the home advantage but will also have the stinging memory of their 2:1 loss to Arsenal in their last match, as well as a 4:0 smashing by Manchester City on 2 July. However, being champions of the Premier League talks volumes for this team's prowess on the field
Chelsea, whilst playing away, will be heartened by Sundays convincing win over Man Utd with an end score of 3:1. They have also had a solid performance overall despite their 3:0 loss against Sheffield United on 11 July. They find themselves at no 3 on the leaderboard and will be hoping to come out of the game with a few more points in hand and see themselves a step closer to the Champions League qualification.
Over their last 6 encounters the teams have been pretty evenly matched with each team winning 2 against the other and achieved 2 draws and very even scores along the way. However, the points tally shows a runaway first place for Liverpool with 93 points, while Chelsea has 63 points.
For all the football Premier League action 1xBet is your best betting partner choice. They offer the keenest odds on all games and this one is no exception. The Liverpool vs Chelsea game is an historically competitive one and the odds show this. For a Liverpool victory 1xBet are offering odds of 2.06, and 3.64 for a Chelsea win. A €10 wager on a Reds. home victory will result in €20.60. 1xBet offers the best odds on the market.
1xBet is a one stop betting shop that provides its players with attractive odds, wide line, a vast number of promotions, and high coefficients. The best is games that can be watched via live streaming and you can bet on a wide variety of markets like the final result, goal scorers, result at halftime, and much more.
Relevant news