1xBet payments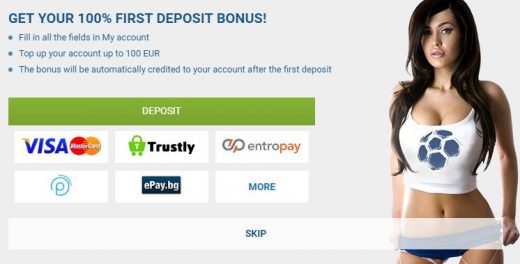 Before you start to bet, you must first pay money to the bookmaker. The same applies to 1xbet. This bookmaker offers many various methods of cash depositing and paying out. It is worth keeping in mind that a lot of methods are assigned to the country you are in, so not every person will have access to all the functions described below. This is because 1xbet has contracts with local service providers, which provide it with access to their infrastructure solely in one country.
1xbet offers almost 200 money payment methods. These include the following categories: bank cards, mobile transfers, online e-portfolios, immediate payment systems, cash payments, e-currency exchange, money transfers and mobile stores, Internet banking, self-service terminals (available solely in the country of the founder: Russia), prepaid cards, bank transfers and cryptocurrencies.
Before you start browsing all available options, it is worth narrowing searching criteria. There is no sense for players residing, e.g. in Spain, to know methods that can be used solely in South American countries. In this way, you will save time and reduce frustration arising from finding a method you like which is not available in your country.
1xbet cooperates both with small businesses and the largest players in the financial market. Thus, in payment options you can expect to find dozen largest banks operating in your country, small local companies with offices solely in larger towns, and world financial tycoons. 1xbet has agreements both with companies operating in the Internet and offline. Thus, you can pay money to a 1xbet bookmaker at any time of day and night, even on non-business days. Of course, if you are not a fan of online transfers, you can pay money without problem at one of local bookmaker points or at outlets that will pay your cash into our account.
Before the first payment, it is worth checking terms and conditions, in particular those applicable to charges on cash transfers and transfer time. The best methods are those that allow for an immediate transfer of money without any commission. There are many of such offers, so there should be no problem with finding an optimum option.
1xbet also offers a lot of pay-out options. They are enumerated on the same site like payments and the list of categories includes almost the same methods like the payment list. Unfortunately, there are much fewer pay-out methods, but still the number is impressive. Pay-outs into the bank account and debit or credit card accounts are, of course, most popular. They are fastest and safest and no extra fee is charged. That is why they are used by the greatest number of people.
Relevant news