A Playstation Pro Console Up For Grabs at 1xGames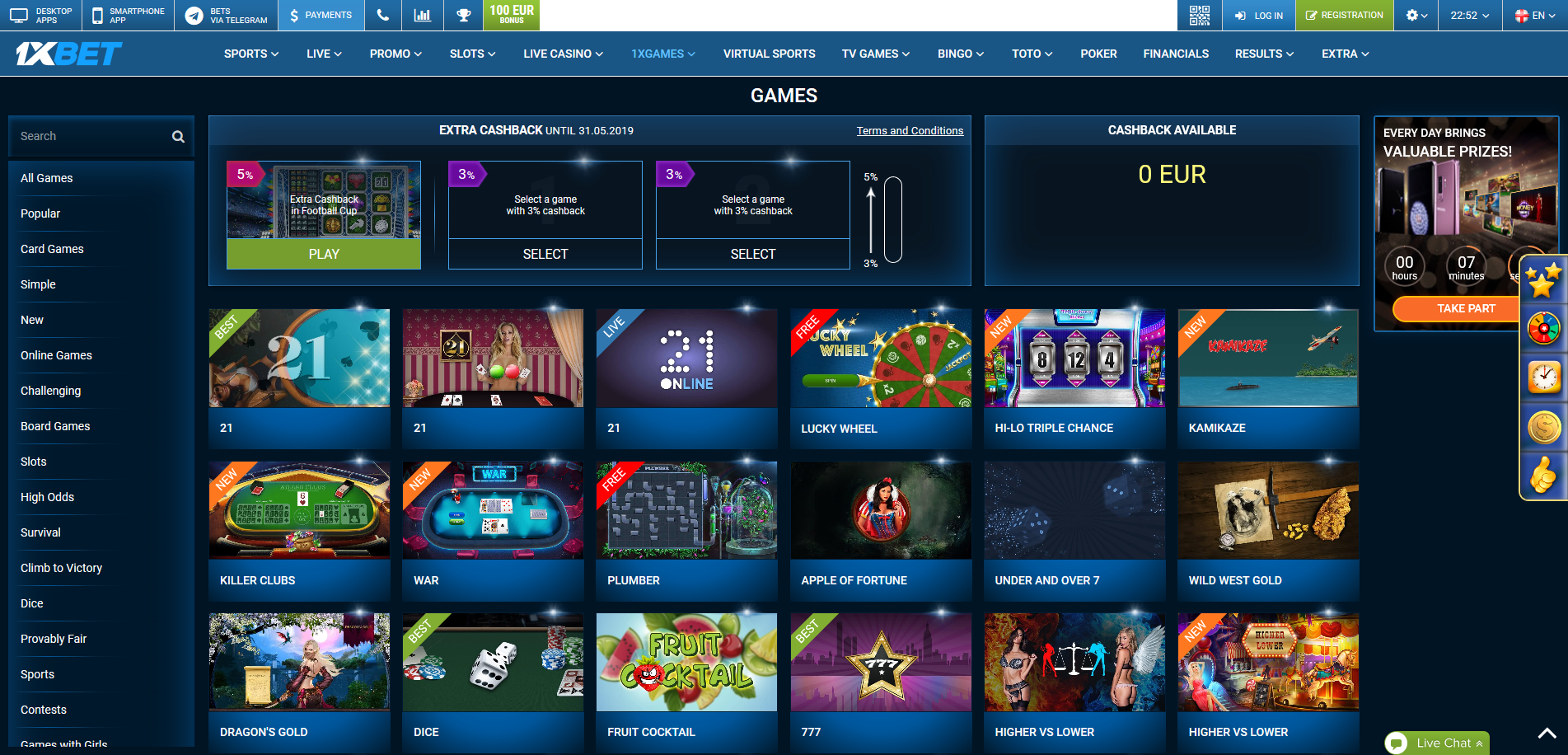 1xBet's game-playing visitors are in for a treat. If your passion is not only gaming, but also console gaming, you are going to want to be a part of 1xGames latest promotion which has just launched.
By registering with 1xBet, you are will be able to enjoy over 100 of the unique games on offer when going into their 1xGames section. Over and above the games, there is an awesome opportunity to win gaming gadgets such as Playstation 4 Pro, an Xbox One X or the Razer Kraken Tournament Edition headphones. All you need to do is take part in the promotion and enjoy playing!
How to Take Part:
Create an account with 1xBet

Go to the promotion page and click the "Take Part" button to register for the promotion

Make a deposit 

Place a bet of minimum €4 on any game at 1xGames

Accumulate tickets for all the bets placed between 10.03.2020 and 10.05.2020

Wait for the draw that takes place on 11.05.2020 at 18:00 (UTC + 3) 
Even if you are not a game fanatic, these prizes make perfect gifts for friends and family that are gamers and would love one of these amazing prizes as a present.
The best part is you don't need to make any special effort to be a part of the promotion. All you have to do is go onto 1xGames and enjoy yourself while playing as many of the many unique games as you like. Just by doing that, you will automatically be signed up for the draw.
This is the list of prizes you stand to win in the Winning Games promo:
1st place – 5 PlayStation 4 PRO consoles with a 1Tb VIP Bundle, VR set and Gamepad

2nd place – 10 Xbox One X 1Tb consoles 

3rd place – 20 Razer Kraken Tournament Edition headphones 
If you don't win one of the top 3 prizes, no need to be upset. You will still be able to be rewarded. 1xGames is awarding thousands of bonus points to 740 lucky winners. So wait for your chance to be a winner. 
Go to 1xBet now, and make sure you are registered.  If not, do it now so that you don't miss out on this magnificent Winning Games promotion.  The promotion is valid from the 10th of March to the 10th of May, 2020. 
The more tickets, the more winning chances you have. So waste no time. Register at 1xBet now! 
Relevant news