1xBet – Proud Recipient of Two Global Gaming Award nominations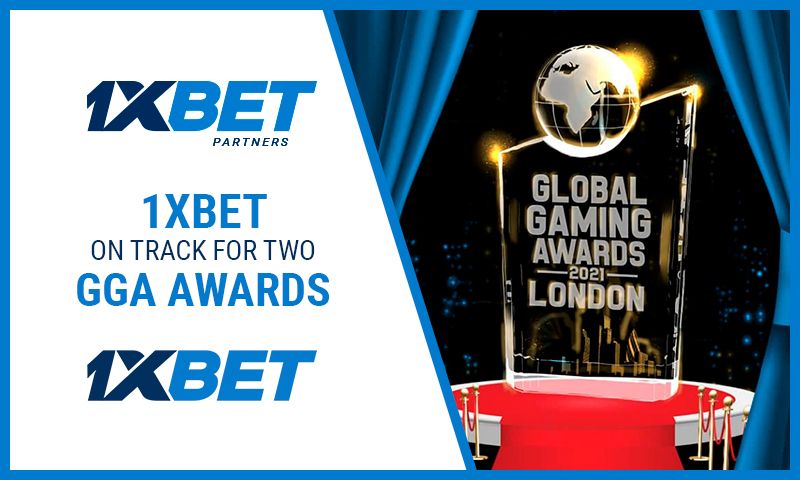 1xBet is a leading global betting site with customers and experts praising the company for its innovative approach. To solidify that statement, 1xBet has been nominated in two categories for the Global Gaming Awards; Affiliate Program of the year and Online Sports Betting Operator of the year.
1xBet is no newcomer as a nominee at the Global Gaming Awards. The betting company was previously nominated in the Digital Product of the Year category for its development of 1xGames. In both 2019 and 2020, 1xBet was also shortlisted for the Affiliate Program of the Year.
The jury commented regarding the Best Online Betting Operator nomination by saying, "While the world was closing in 2020, 1xBet was expanding. During the year, the operator entered key regional markets, including Nigeria and Mexico. The company offers bets on more than 70 sports and, as a result, can adapt its offers in line with regional trends."
The company representatives commented on the success 1xBer has achieved to be nominated for the Best Affiliate Program by stating, "We are confident that such recognition from experts is a natural consequence of the development of 1xBet as a brand. Every year more and more partners choose our affiliate program, not only because we highly value them but also because of the impeccable quality of online betting with 1xBet. We can assure players and partners that we will continue to do our best to offer the finest betting product."
1xBet started operating in 2007 and has steadily built up a loyal following of hundreds of thousands of people who bet on the site every day. They access 1xBet to have an enjoyable experience with the chance of turning a profit. A company representative commented that the platform's international recognition in several countries is a pleasing confirmation that 1xBet offers players a world-class product that's universally acclaimed.
The award winners announcement takes place at a special ceremony on 28th June in London, England. The esteemed jury will have the duty of deciding the best of the best and includes over 100 representatives of leaders in the online gambling industry and senior executives of the largest gaming companies in the world.
The Global Gaming Awards has been a fixture in the industry for eight years, honouring the industry's finest. It's undoubtedly one of the most prestigious gaming awards in the industry, and 1xBet is proud to be nominated in two categories.
Relevant news