1xBet and FC Barcelona Super Promotion with $50,000 Prize Pool!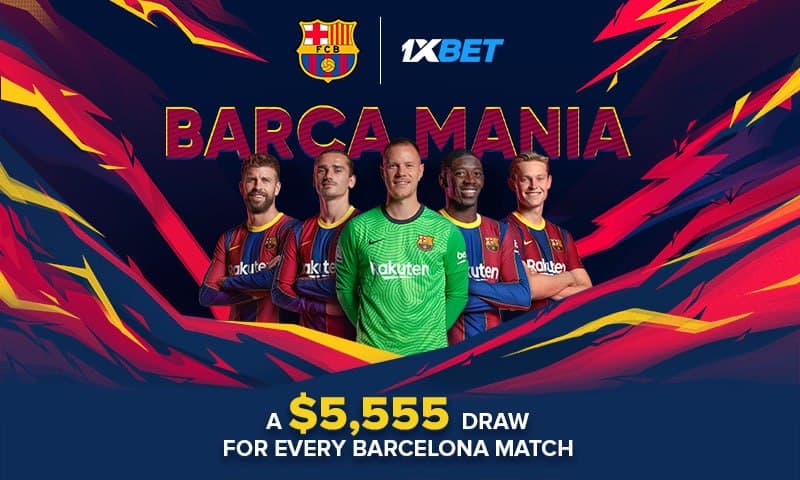 Barcelona is a legendary football club, and 1xBet is a super bookmaker! The holy partnership between the two world brands can be nothing but a fruitful collaboration.
The two renowned brands have been working together for almost two years. The cooperation between the Catalan superclub and the bookmaker bears fruit with exceptional offers for football fans and bettors.
Barça Mania is a new promotion launched by the partners and ready to take the betting world by storm with a spectacular prize pool of $50,000! The conditions to take part couldn't be more straightforward. Just follow these steps:
Make sure you have a 1xBet account (register or log in).
Go to your account and confirm your consent to participate in bonus promotions.
Click the "Participate" tab on the promo page.
Place a single bet on any Barcelona game of at least $2 between April 15th and May 22nd.
The prize pool will be shared between nine Barcelona matches, with $5,555 for each one. The winners will split the amount according to the promotional offer's parameters after the game.
The prize money will be credited to the winners by way of a bet promo code after the conclusion of the promotional event. You can use it for subsequent bets and significant wins.
Join the Barça Mania promotion, place bets on top football games and win!
Relevant news