1xBet Acknowledge At The SBC Awards 2020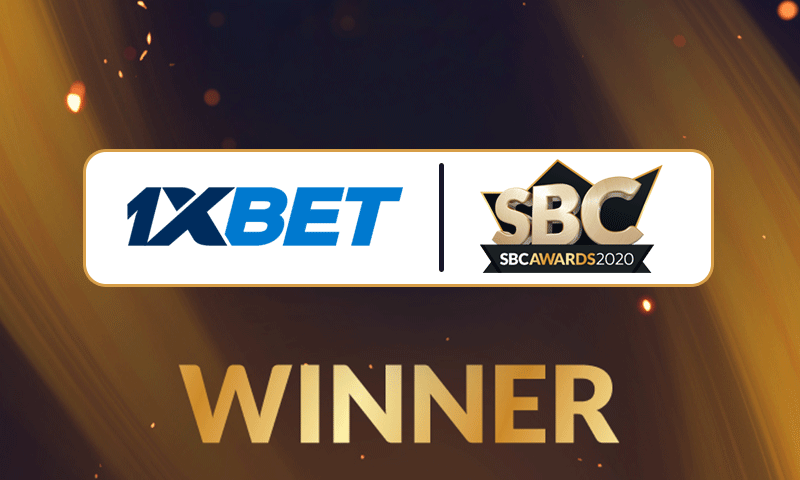 The SBC Awards took place on 9 December 2020. This event is renowned as they honor the very best in the bookmaking industry. The SBC garners a lot of respect in betting and sports, and this year 1xBet took home a prize in recognition of their excellence.
In the category "Esports Operator of the Year," 1xBet was chosen as the overall winner, acknowledging their growth in this sphere. The award is a clear indication of how the world-class betting coming had grown in leaps and bounds from 2018/2019 when they were nominated in the same category.
This was not the only honor of the night for 1xBet. They were also highly commended in two more categories: "Marketing Campaign of the Year" and "Sponsorship of the Year." The team was also nominated in categories of "Football Sportsbook of the Year," "Best Mobile Operator App," and "Best Affiliate Program." The wide range of nominations and awards represents the massive range of markets that 1xBet offers with excellence.
1xBet has a history of success at the SBC Awards and has won twice before. To win in a category at this prestigious event, betting platforms and other nominees are screened by a panel of over 100 experienced industry leaders that make up the jury. All votes are authentic and take place via a secret ballot system. This way, the industry can be assured that the ballots have not been influenced in any way.
The latest SBC award is further validation as to 1xBet's dedicated involvement in the esports industry. It adds credence to their industry partnerships with the likes of big brands like NAVI and Cascade Esports.
The activation of the sponsorship contract with NAVI involved four unique projects implemented by full-cycle advertising agency 9 Pandas. One striking example of such a unique project is the 1xSaloon commercial: https://vimeo.com/489376278:
Look for yourself what 1xBet can offer you! Register and start your path to big winning opportunities.
Relevant news